With the mission to transform and enhance the role of schools, colleges and educational institutions in general, we developed the Low Carbon Schools initiative, which is a comprehensive strategy for local and intergenerational climate action. The integral strategy of Low Carbon Schools proposes actions according to the territorial and socio-environmental diagnosis of the school, which is addressed in the following axes:
Action 1. Clean Energy and WASH
Action 2. Education, Gender, Environment and Peace.
Action 3. Environmental Sustainability, Monitoring and Transparency
Action 4. Healthy and Low-Carbon Food
Action 5. Biodiversity, Forests and Ecosystem Services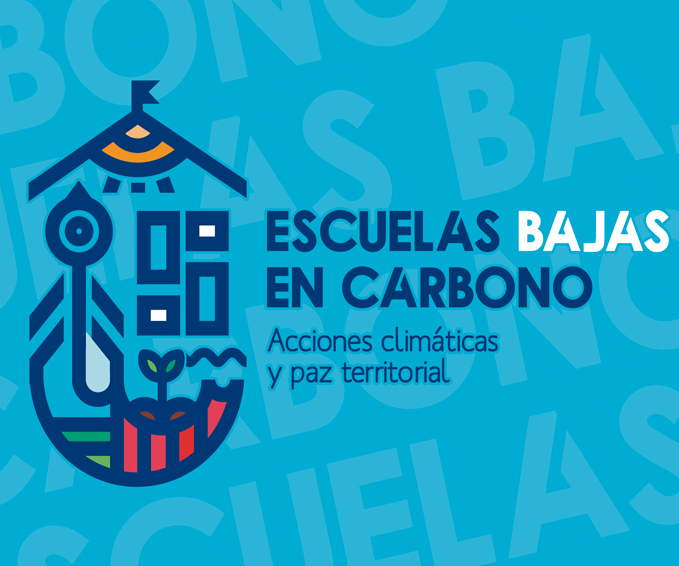 Barranquilla+20 was at the UN Climate Change Conference of the Parties – COP25 in Madrid, Spain with the purpose of sharing the actions on climate change, gender and climate justice developed with the YoGobierno (IGovern) project, and local and subnational policies at the Under 2 Coalition Government Summit. It was an opportunity to also share our vision on gender, intergenerational equity, transportation and climate change that we developed for the Young Leaders for Sustainable Transport program led by SLOCAT.
Change Your Mind, Not the Climate
In 2018, within the framework of Rise For Climate, a global climate campaign that advocates for justice and seeks to stop the direct causes that generate climate change, we organized an action of awareness and art for the citizens of Barranquilla. With the aim of motivating reflection on unsustainable consumption and production in various economic sectors that are reflected in everyday life. "Change Your Mind, Not the Climate" proposes to reflect on our daily decisions and the importance of protecting and preserving nature and planetary health. The campaign is led by the organization 350.org with the aim of unifying 5 continents in order to accelerate an alternative renewable energy transition for the planet.
BUILDING THE PRESENT
WHAT WE WANT
For more than 10 years, we have dedicated ourselves to building and working hand in hand with the communities for the protection of our ecosystems.