-EDUCACIÓN Y GOBERNANZA DEL AGUA-
Guardians of Bocas de Cenizas (The Mouth of the Magdalena River)
The Barranquilla+20 Foundation with the support of the Ocean Solutions Microgrants program developed the "Guardianes Bocas de Cenizas" project in which children and adolescents living in areas surrounding Bocas de Ceniza in Barranquilla, Colombia were trained and empowered in the knowledge and conservation of the oceans and rivers.
The Stop Ocean Plastic Pollution Conversation held on Thursday, August 6th, 2020 was organized by Barranquilla+20, with the participation of GYBN Colombia, 350.org Latin America and a group of experts in marine environmental protection with whom the sources and impacts of marine pollution on biodiversity were addressed.
Webinar: El Momento es Ah2Ora
In August 2016, the meeting of the Latin American Youth Parliament for Water was launched, which mobilized the preparation and positions to group a common call and outline proposals for the care of water.
MallorquínVIVE- Water School
With this social innovation project, we presented the environmental and social reality of the most important water source of the department of Atlántico and exhibited the solutions that we, as social leaders, are providing. In the first phase of registration, we showcased all our project results and achievements. That way, we became one of the 10 finalists of the Bayer Young Community Innovators 2014, selected among 150 participants.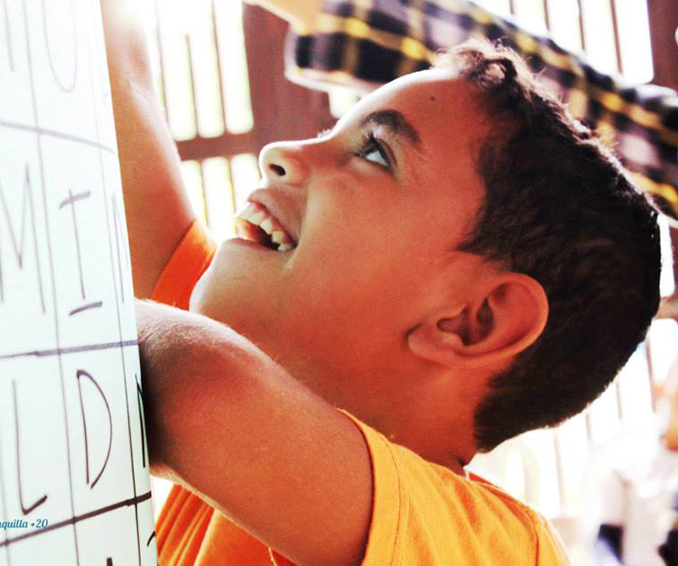 BUILDING THE PRESENT
WHAT WE WANT
For more than 10 years, we have dedicated ourselves to building and working hand in hand with the communities for the protection of our ecosystems.